CanDoCowgirl® Courage
A collection of stories of CanDoCowgirls exemplifying Courage, Grit and Determination
---
---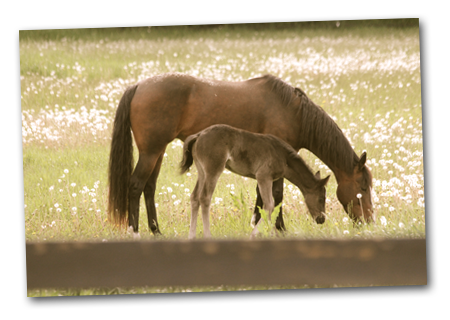 ---
---
Hello: I am a 45 year old cowgirl. That started riding about 9 years ago. I had several not so serious accidents. i would fall off or get bucked off. I would break a wrist, foot, arm and leg. After a few years of various falls I found out I had Osteopenia, that turned into Osteoporosis. I found out I had a passion for horses and wasn't ready to give it up (against my doctors recommendation and husbands request) My mom was diagnosed with COPD 2 1/2 years ago and she liked to see pictures of riding and hear me talk about it. I joined a Rodeo association for the 1st time this season and I dedicate every run for mom. My mom lost her battle June 28, 2016. I ran barrels on July 2nd and 3rd at a rodeo with my best times ever! I know it was here finally getting to see my run from above. Thank-you for this awesome opportunity. Shawn
---
Hello! My name is "Georgia Caroline" Kay, I'm a 15 year old 9th grader from the great state of South Carolina, trying to make my rodeo dreams come true. I own 3 horses and am currently saving up for another which I hope to purchase in the near future. I've been riding since I was 6 and I've been hooked ever since. My roots are in the english saddle, but Rodeo called my name, and I've been doing it ever since. I goat tie, breakaway rope, may start team roping, barrel race, and pole bend. Some of my goals from a rodeo stand point are to win a saddle in one of my events, run for queen in one of my rodeo associations, and compete in college rodeo. Carolina cowgirl with Texas sized dreams I guess!
I have a rare lung disease called Cystic Fibrosis which makes it difficult to breathe and digest food properly. Only about 30,000 people in the world have it, so not many people have not heard of it. I can't do some of the things "normal" people can do without having some difficulty breathing, and I am underweight for my age. I have to go in the hospital 2 times a year for 2 weeks a piece to get what we call a "tune up". During these hospital stays I get IV antibiotics, X-Rays of my lungs to make sure they are still functioning properly, and pills on pills on pills. But does this stop me from doing what I love? Of course not! This only motivates me more to live everyday as two and push towards my dreams. The CanDoCowgirl brand means something near and dear to my heart which encourages me to get out and spread the word of this rare disease and how I will overcome it.
---
Lydia is a 16 year old girl who uses the can do approach in every aspect of her life. Lydia has a Traumatic Brain Injury and horses have been the one constant before and after her injury. Her love for riding has helped her overcome many obstacles. She has her beloved Bella who started out as her therapy horse. The doctors were not to thrilled with her wanting to take up riding again but she has shown them that with her courage and determination she has been able to overcome the many challenges they said she would never do. Including walking. She knows she may never receive an award check or hold a ribbon in her hands but she goes out to compete anyway with wsca games because of her love for the sport. That and because the doctors told her she couldn't. This can do cowgirl is out to prove them wrong.
---
Hey everyone! My name is Cathy Weaver, I'm just a 25 year old girl born and raised in the Lone Star State of Texas; the tip of Texas that is! Growing up I wasn't always around horses but I have always had a love for them, I got that passion from my dad. Being a daddy's little girl, I managed to push his buttons and got my first horse in elementary. He taught me what I know now about groundwork, lunging and basic riding. I always wanted to be a barrel racer growing up and a hardcore cowgirl. Although, through high school I wasn't very involved with livestock, my main focus was sports all throughout my senior year. Unfortunately, at the age of 17 I faced my biggest obstacle in my life. It was a few months into my senior year and my dad had suffered from a heart attack and sadly passed away. I felt like my world came crashing down around me, I lost the love for sports and realized I had to step up and do more for my family. After graduating high school, I went straight to college and pursued a degree in Agriculture Technology while balancing three jobs. I felt I had to step up and help my mother around the house inside and out. I learned what the meaning of hard work really was. I ended up graduating with an Associate's Degree and continued my education at Texas A&M University Kingsville where I received my Bachelor's Degree in Agriculture Science. I've been beyond blessed to still have my family and my boyfriend by my side, my mom took on so much being both parents but they've all been my biggest supporters. She's given me that push that I needed to make my dreams come true not just for me but for her and my dad. I received the opportunity to learn barrels and I won my first and only buckle for showing improvement. I wear that buckle with pride and in memory of my dad who always guided me and showed me what determination and never giving up was all about. I've always believed in this saying, "It's not the clothes that make the cowgirl, it's the attitude and heart." Even though I've faced struggles along the road, I've never given up and I will always continue to strive to make my dreams come true. Don't ever think that anything you want to do is impossible because it is not, and it is never too late to learn. Being a Can Do Cowgirl is all about inspiring others and showing YOU CAN DO IT! So follow your dreams!
---
Some say that horseback riding is easy, some say it isn't even a sport...but I say that working as hard as I have, it isn't easy, and there is no sport with a team quite like the horse and rider. I grew up taking english lessons, starting to show at the age of 8. I started working to cover the expenses of my lessons during the summers and did so all the way through high school. Always handed the problem horses to work with, I only saw that as a challenge to overcome. At 18, due to hard times, I was forced to give up horses. In 2010 (six years, marriage, and two children later),life changed. I decided that no matter what life was handing me, a horse had to be in it; so I went to the local horse auction and bought a young horse to train. Within two weeks, I had her in the show ring at a fun show. That mare served as my rock through a lot of things in life. Not only had I started college, later in 2010, my husband passed away in a motorcycle accident. In addition to my children, few family and even fewer friends...my horse was one of the blessings that kept me afloat through that trying time. I spent many hours, just me and her, on the trails. Soon after, I started dating one of those few friends, now my current husband, who supports me in so much that it amazes me. At that time, I had to give up riding on the college team because the fees were just WAY too much. Instead, I found an old trainer of mine that had returned to town and back to being the working student I went. It is here that I changed over to the western discipline. I met a lot of new people and started showing western pleasure, timed events, and eventually started ranch sorting. I still have my original mare, Touched by an Angel (Tess) and the horse I bought for pleasure shows, Joes Jazzman (Popeye), but the search for a sorting horse was tough. In January of this year, I finally found her... SS Colors Playgirl, a horse that no one knew of that had been standing in someone's barn. I had no clue what was in my future. I almost lost her to colic a week later. She was a massive handful when riding her for quite a while. It took me some time, a few bucking sprees, and a broken back to figure out that the mare needed hormone supplements. I couldn't ride for two months, but came back with a level of determination that no one could touch. Since starting back, my horse and I have been building our names together. We are currently in the running for a top 5 of the year award in Ranch Sorting National Championships beginner devision for SC, we are enrolled in the Paint Alternative Competition program and currently sitting second for team penning and have been climbing the charts. It has taken nothing short of courage, grit and determination to be able to make it in life and still hang on to my dreams. I only hope to inspire others and let them know that they are not alone and CAN DO it! Keep your head up! I am honored to be a part of a team who are out to help others. - Sandra Clarke
---
I have always believed that if one has even the smallest chance at bringing light to the world, they should give it all they have to do so. Some of the most memorable experiences in life are those that are earned from hard work, dedication, and selflessness. Anyone can be a role model, there are no exams, or pageants, or job requirements. You don't need a fancy resume, or even to be a popular face in the world. All it takes to be a role model is to catch the attention of one person.
Out of billions of people in the world, YOU are a role model to someone, somewhere. For ever rider, there is a hungry pair of eyes watching from the sideline wishing they were wearing those boots. Everyone faces hardships, and terrible things that can break the spirit, but when you're riding in that arena, and you see a little girl or boy on the sidelines smiling and pointing at your horse, or waving at you. Wave back, smile back, and know that they have no idea who you are, and they have no idea what things you've done or been through, but honey you just earned yourself a fan. I promise they don't care if you win it all, or walk away with nothing. They want to be just like you one day. They're riding stick horses and galloping as fast as they can because one day they're going to be a cowgirl, or cowboy and do BIG things! That's how you become a role model!
Just live as though someone out there wants to be just like you! Be the superstar they see when you step inside that arena, even when you leave. It's the most comforting and rewarding experience that I have found as a competitor both inside the arena and out.
Every competitor no matter their event or level can make a difference. By accepting that YES, we have experienced awful things, but NO we will not succumb to the pain, and we will NOT be broken. That's something to be proud of. To say Yes, I have been through a hard time, but guess what? I still saddled up today, I still got on and did my thing. Even if that's all you have, you did it. Guess what else? Someone is dang proud of you for doing just that. You just inspired someone to overcome their troubles a little bit more. At this point, it's safe to say you are now not only a ROLE MODEL, but you are also an INSPIRATION. Why? Because you did your thing. You made a difference in ONE person's life, and that's a really nice start.
Be a light among shadows. Do the right thing. Make a difference.
I write anonymously because I'm not here to gain fans or personal attention, I'm here to uplift and encourage.
---
I am a barrel racer from SC who recently got back into racing after a personal injury in my spine/back, as well as a hoof injury with my horse. We both took over a year off to recover, unsure of our capabilities on return, if any. We are both just fine, and coming back with all the heart and try we have to offer. I have felt discouragement, and fear, but I believe that if you think even for a moment no one notices you, or no one believes in you…that you aren't looking far enough past your horse's ears yet. There is ALWAYS someone pulling for you.
Here at Can Do Cowgirl you have the power to Empower yourself and others. Be a bright shining star, so others will have something to follow in the dark
I'm out here doing my thing, riding my horse, working my job, working on my Master's Degree, and anything else I want to achieve. I'm not special, and I'm not doing anything that anyone else can't do. I CAN DO, and as a CAN DO Cowgirl, I WILL.
Everyone has a story to tell, and a goal to reach. Me? Heck yeah! I started riding just after I graduated, in the summer of 2014. I had always dreamed of being that girl that runs barrels in the rodeo, but I never had time in high school due to sports. After I graduated I decided I'm done dreaming and hoping, I am going to do it. I was introduced to the lady that became my friend and my biggest aspect to my dream, Alicia Johnson. She allowed me to learn on her horses, and she teaches my every small detail about horses as she teaches me, I rode Leo, an Appaloosa my first summer, Leo will always hold a special place in my heart because I learned the basics on him! I switched to Stoney a Morab this winter and continue working with him now. We currently just competed in our first "fun show" at my saddle club together and we did very well! We competed in things such as pole weaving, barrels, etc. I currently am in the middle of getting own my horse now, a quarter horse name Redman! I plan on working with him and building a bond and then seeing what we can accomplish together. It's amazing how fast you can love a sport, and horse riding is definitely a sport, being a varsity athlete all my life I can personally say this is one of the hardest sports and at times it can be frustrating, I mean your teammate is 1,200 lb. animal, but the passion I have is unbelievable. I was always an athlete, a "track star" as most people new me. I broke school records and won a lot of races, and in middle and high school I lived for track, I got into my college now University of Wisconsin Eau Claire because they wanted me to run for them, and even more this was the school I wanted to go to! So it was a win/win. Or I thought, I was diagnosed with RA my sophomore year of high school and my orthopedic doctor had told me I also had tendinitis in my knees, and that my joints were aged about 10 years then I was. My body just was breaking down from playing sports for so long, I pushed through high school and once college athletics got a hold of me... Well things went from bad to worse. I got a stress fracture in my tibia that almost broke my leg. Not long after that my knee started acting up again with the RA and tendinitis and also I got a kick to my knee from a horse and that caused liquid around my knee cap, and calcium deposits in my muscle. Most importantly I realized that I was not enjoying what I use to love, I was always hurting, and running just wasn't the same anymore. So I stopped running at the collegiate level. I am still so blessed and thankful I had the opportunity to run at that level and it will always be something I remember. Fall 2015 will now be my sophomore year of college and I will be trying out for our Equestrian Team in Western Pleasure. After a year of that I am going to decide if I want to stay there or join the intercollegiate rodeo, and compete independently, because our school doesn't have a rodeo team, and one day I am beyond determined to be a professional barrel racer. After I graduate from college I hope to move out to Montana and be working in my field (criminal justice) so that I can support my love for horses with my own ranch where I will hope to have horseback riding lessons, clinics for barrel racing, camps, boarding, etc. I am just beginning my journey, but I have a goal and I will not stop until I get it. I think courage is trying something new, and to keep working until you are successful no matter what others have to say about you on the way. Dream on! -Amber Denise Moore
---
Everyone has a "story". A reason why they can't reach their goal. We can all say "well this happened so I quit". In my case, quitting was not an option!
I am a 36 year old mom, wife and barrel racer as well as a small business owner. My son is four and I am so excited that he is all about horses! My husband is wonderful and very supportive even though he does not ride. We are both graduates (me times two) from Texas A&M University. I always pictured myself as a teacher. But my life plans were not God's plans.
My body is described as self destructive. First it started with aching joints, chronic pain they said. They diagnosed me with RA at age 25. But over 10 years later that diagnosis was removed. Evidently I just have chronic pain. Since then, my heart got a mind of its own at age 27. At this point I was pretty competitive in barrel racing. I had to have ablations in my right ventricle in four spots. Minor set back! Next I married the love of my life right after I won a vacation (our honeymoon) at a barrel race! This was all in three months by the way!
So we got married and decided to have a kiddo. Come to find out my uterus was difficult but by 2010 I was pregnant. Shortly before I became pregnant I hung my belt on my horn of my saddle leaving the third barrel. Evidently I tore up my right hip. But being me, I just walked it out. Once I was pregnant, nothing else mattered! My pregnancy was rough. I could hardly walk but I still made an effort to feed horses and take care of them. No riding though. My son was 9 pounds 8 oz and 21" long! Yes, another set back, c-section! But I was back in the saddle 5 weeks later! My hip was still bothering me.
My good horse injured himself shortly after I returned to the saddle so I had to step up my four year old. Truly a blessing! Lynx is going strong and is such an amazing horse! A year after having my son, it was necessary to remove my ovaries, uterus, gal bladder and when they got in there, my appendix. Yes, all at once. Just another minor set back. I was back in the saddle after three months off. My horse just kept getting faster :-)! Some how I managed to get a job. It was a job that I thought would be a true career. God has other plans. My hip got worse and worse until I could hardly walk. Finally I went to an orthopedic doctor. He was SHOCKED at the damage. He was dually shocked that I asked if I could go to a three day barrel race that weekend! He told me "well you can't possibly mess it up anymore than it already is, so I guess so." That was my last run. My horse placed 18 out of over 600.... September 4, 2013. Meanwhile I tried to keep up with my job. But all the walking on crutches eventually ended up with me in a wheel chair. Sadly I could not get into surgery until Thanksgiving. I was dismissed from work. But I went in there, head held high, and left that dream job with dignity. I knew God had bigger plans!
My surgery was treacherous. Seriously hard. But I kept thinking "Lynx is a 1D horse now! I need to get back in the saddle!" So I endured. At 11 weeks post op, my doctor said "normally I would never do this. I told you 16-20 weeks before you can ride. BUT, your light in your eyes is fading. Except when you talk about riding. Go home and ride your horse cowgirl." So I did!!!!!!!! Needless to say it was the best thing ever for me!!! My surgeon is still talking about how awesome my recovery was! He told me I only had a 10% chance at healing without a total hip replacement! Do you know how bad that was? It was BAD!
Today I am still running Lynx and training his little brother for my next in line. I am truly blessed to say that I am a stay at home mom with a fairly successful business "Rachael's Equine Services" , a wife and a BARREL RACER!
---
~~When I was born I had massive spinal problems and they said I would never walk, my parents didn't take that as the answer. They did what every parent does with their child. Stand them up and try to get them to walk. One day I started walking and my doctor said there was no way possible. I got fitted for braces to give my legs support and from 1 year old to 8 years old I had no problems. My fourth grade year I had my first leg surgery. When I hit high school everything went down hill. There was a massive hole in the bottom of my foot from freshman year to now (senior year). I have been in and out of the hospital with MRSA and a bone infection. Over the summer I had to be put in the hospital for 12 days due to how bad my foot was,and that trip to the hospital would have been like the rest but they had me on way to much of the medication and sent my kidneys in to failure. Two months later we were still going back and forth with this foot and it was getting to the point were it was harming my health so at 17 years old I had to make the decision to amputate below the knee.
I know this was a lot to read. But I hope I can give everyone a little CanDoSpirit. -Amy Simonson
---
Looking at me you'd think I'm just another average girl. truth is, that every day I have to struggle with a disease that has yet to find a cure. A disease the involves poking my fingers, giving injections and the unpredictability of how my body will react that day. Type 1 Diabetes.
Although this disease is a daily struggle I never let it bring me down. I use it as motivation. Motivation to take care of myself so I can enjoy the life I want to live and succeed and fulfill all my dreams. I also use my diabetes as an opportunity to educate and help others.
I was diagnosed three weeks after my 11th birthday. As a child i didn't understand what was happening or what diabetes all entailed. But luckily I had friends and family there for help and support.
A month before my diagnosis I also received the greatest birthday present any little girl could dream of, my first horse, Leo. He was my best friend and helped me through the sadness of being diagnosed. He took my mind off the hard times, made me happy and motivated me to want to take care of myself so we could grow up together.
Leo has since passed four years ago now. Not a days goes by that I don't think of him and thank him for being there. i now have two other horses who are by far the two most wonderful animals in my life-besides my dog. They are helping me and carrying me through my dreams in barrel racing and giving me wings to fly
11 years later I am living with my disease, although there are good and bad days, I don't let it slow me down. I am about to be a college graduate and have a full time position lined up as a veterinary technician within a mixed animal practice working with both large and small animals. I own my own beef cattle company and have more pets than my parents prefer. After graduation I also hope to train and board horses at my own facility and help animals and others going through hard times.
I am so happy to have found CanDoCowgirl who help motivate women around the world. The opportunities within the company and life itself are endless. I am so blessed to have the love and support from family, friends and CanDoCowgirl.
Courage is being scared to death and saddling up anyway.
Caitlyn Gerlach
---
I''d like to tell you about my hero: La. In 2010 Lauren was diagnosed with child cancer. She is such a fighter. At 4 years old she went through more than most adults go through in life and she never stopped smiling. In 2015 she is cancer free and the perfect inspiration to many for never giving up and keep on fighting. La is now involved in basketball, dance, gymnastics and loves horses. In 2013 I arranged for La to be the opening of the 2013 Ken Lance Memorial PRCA rodeo. She received a stadning ovation as they told her story. Her favorite part of the rodeo as told by La was "the pink socks on her horse Dudley".
---
Hello, My name is Emma Holcomb and I have been riding horses since I was two years old. I started training horses when I was thirteen. Training horses and learning everything that I can about the horse world strives me to succeed in my dreams. My dream is to go pro in rodeo and compete along side my role models and inspirations. Growing up I was not very privilaged. I didnt have the fastest horses or the fancy trailers and tack. I learned how to barrel race by self teaching myself. My first barrel race I competed I used my fathers roping saddle and his old rope horse. A few years down the road I competed at my first big NBHA barrel race. My horse and I were dropped off with only my entry fee, my gear and my positive spirit. I slept in my horses stall in the coldest time of the year in Arizona because I could not afford a fancy trailer or hotel room. I made sure my horse had enough food before I did. I walked away broke but at the same time rich with the satisfaction and experience that I made it. I recently just adopted a 6 year old Thoroughbred named Nefertini. I plan to train her myself and make her not only my horse but my partner, my best friend and a champion. My struggles have become my strengths and helped persue my dreams. I plan to attend Oklahoma Pan Handle State University next fall and hopefully compete on their rodeo team. I am proud to be a Can Do Cowgirl with honor, passion, and courage and I strive to help others with their dreams and goals
---
Thanks for reading my story. It's nice to know you have people to support you and give you that push you need to realize you just need to do it!
This past year has been rough. My significant other had to be gone for two weeks for work and I started getting anxiety/ panic attacks. I don't know where or why I had them and I went to the emergency room twice because I thought I was having a heart attack. After having my son I have been out of barrel racing for 5 years and I wanted to get back into barrels but since I have my anxiety, I filled my head with a lot of doubt and nonsense. I'm not someone who expresses myself and one day I hope to help many girls with what I have... Thankfully it seems to be getting better day by day and I am getting back into barrel racing and have a new horse now that was a gift that can run barrels, chase cows and be roped from.
I'm so excited to be back where I feel like I belong and have my son, significant other and CanDoCowgirl by my side!
(The gal that wrote to us would like to remain anonymous. We appreciate her story and being able to share it as we hope this will help and inspire others)
---
Thank you CanDoCowgirl on helping ladies with courage. My name is Carrie Winters. It took me two years of my life going to different doctors trying to figure out what was really going on with my body, and a diagnosis with all the answers I was desperate for in April 2013. I have Lupus, a disease that is not known much by others. Good news is no one can catch it from the affected, it cannot spread to others. My goal is to raise awareness of this disease, and help raise money for a cure. Being in pain all the time, having headaches, losing hair, becoming easily confused or forgetful, feeling worn out and fatigued, a butterfly rash that stretches across the face from cheek to cheek, sun exposure can leave lesions, white or blue fingers and toes due to stress or exposure to cold temperatures, eye dryness, pain in the chest, fevers, pain/swelling/stiffness of the joints, shortness of breath are some of the bigger symptoms. What lupus does- it make your body attack itself. My body is a frienemy to myself with out a choice. If I have my way about this, I will not let Lupus get to me! My body is not going to take my life away, I am going to fight until there is no more Lupus. Some days I don't even want to get up out of bed, but then I push through it. Though often my body says no, I say yes, it's time to get up and conquer the day! Even if it means struggling through daily tasks in addition to it's overwhelmingness as there is only so much I can do and only so many hours in a day. So I have learned to pace myself, and try not to get frustrated. However, sometimes the pain helps me forget everything, and I do nothing, and it's okay to take a break. I just have to accept the facts before my body gives out. I am reminded by small things, something so simple; I have a lot of family and friends who love me, adore me, and have been there for me in this storm I ride daily. They encourage me to look up, when I have to take a step backward (or 2 or 10 of them). I am grateful, even though I am in such pain. I have phenomenal amounts of support, when in the beginning I had none. This is not going to defeat me, I plan to stay on top of lupus, not below it.
---
Last year I hit the "Select" status with the AQHA, meaning with the big 5-0 birthday comes your very own World Show. That was the best news about that birthday. This year I qualified for the 2014 AQHA Select Show in Amateur Working Cow Horse Boxing. A milestone that until the last couple of years, was never on my radar. Last year I qualified and competed in my first APHA World Show. We won the first ever NSBA Ranch Pleasure Championship at the APHA World Show and my horse, I'll Be Bud Lite was the first Paint horse to ever win a major NSBA Ranch Pleasure title. However, my personal scorecard isn't about the outward wins that everybody sees, but the inner personal triumphs.
I just started showing about 5 years ago. I grew up on a large cattle ranch, quit high school and went to work in the coal mines when I was 17. By the time I was 30, I was a single parent of two girls and successfully worked my way into the corporate world. A couple years later, I gave up the corporate life and moved back to rural life working every kind of job from Christmas UPS driver, Insurance Agent, Vet Tech, back to the family ranch and eventually back into the mining & construction industries. I didn't know how to raise kids without cattle, horses, hay meadows and hard work. Both daughters became rodeo queens when they were teenagers. But at the same time, I had three cumulative accidents in a very short time that changed the course of my life forever. I suffered a Mild Traumatic Brain Injury (MTBI). I lost my management job at the molybdenum mine and started intensive rehab for more than 3 years. Doctors told me I would never ride again and they told me to sell my horses and move to Denver closer to the clinics. I knew in my heart that didn't work for me, but I had no idea how I was going to do it. There was no evidence they were wrong, but I just couldn't do what they were asking me to do. One day after a second neck surgery and complications with seizures, I had to get away from that hospital. I had a girlfriend come pick me up and we walked out of the hospital without even checking out. My mind was going crazy there and I had a mare about to foal. The hospital staff and doctors didn't understand and I couldn't take it. We came home and I went out to the pasture with my fuzzy slippers, neck brace and pajamas and cried on my oldest horse's neck for a long time. I vowed that day "they were wrong" and had no idea what was in store. I had a long, long, long recovery ahead of me. Then my sister tragically passed away, and it was the start to many more heart wrenching trials and tribulations.
Today, here I am 15 years later from the initial accident – doing more than I imagined in my wildest dreams. I now have a wonderful husband of 5 years who supports me in every way. Bottom line, I made a decision years ago. Others opinions and my circumstances can't overcome my passionate hope and faith for better days ahead. Things didn't turn around overnight and there were years of small progression, but I never lost sight of the bigger dreams to ride and maybe someday have a horse compete (back then I didn't know it would be me riding them, nor did I realize it would be on a World Show level).
I came off a horse the other day, the first time since the early 90's. I have been a timid, hesitant rider, but I've really been working on getting more aggressive and really riding my horses. I did however, lengthen my stirrups for this particular horse not realizing the consequences. I blew a stirrup and lost my balance and hung off the side of him as he side passed (ok jumped around) to the other end of the arena. I almost recovered a couple of times, but after scaring him and realizing when I looked up I was looking at the pattern on his bit which was above me, and his wild eye was looking down on me. I was closer to the ground, than I was the saddle. My trainer, Brady Weaver told me to give it up. As much as I didn't want to, I hit the ground. It took a couple of minutes, but I got up, put the stirrups where they were and successfully ran him down both ways again with decent stops. Brady said "you've got more try than I ever gave you credit". We showed the next day and we ended up second in our class. It took a few weeks and massages to get the kinks worked out.
I asked Brady (who is a NRCHA 2A judge & AQHA Professional Horseman) if he thought I was a "Can Do Cowgirl" and if he thought I display courage, grit and determination. He replied, "Not until you came off Double the other day" (Double 07 is horse's name). This man of few words that are typically painfully honest. Apparently I have now earned a "Rite of Passage" in his book.
Seriously though, I don't tell my story to look for sympathy, but rather to encourage others to never give up, don't give into fear, and press on. This journey called life takes time – a lifetime. Strive to be a person of character, integrity and excellence. Not everybody can do it, but you can. Be the Can Do Cowgirl that only you can be!
Francine Acord-Brown
---
Hi my name is Allie short for Alexandra. I was born with a little hand and I am ten years old. Having a little hand can make things hard to do but I always manage. Since I was born I have had a passion for animals and my family owns an animal rescue. My dream is to have a horse and a Great Dane. I also want to start a veterinary clinic called animals in hearts. I have wanted a horse since I was eight years old. With encouragement and determination I can make my dreams come true and so can you.
- Junior CanDoCowgirl Allie Bassett
---
I break and train colts in Tennessee and love giving lessons and showing that hard work and going against all odds pays off as long as you put your heart into it. Absolutely no one in my family has been supportive of my dream and they always tell me I am wasting my time, throwing money away and the odds of making something out of myself are very slim. I've rodeoed, barrel raced, and now am the only trainer at two different ranches. I spend all day everyday riding and practicing. I'm proud of how far I've come and can't wait to see where I go. It is an amazing feeling to take honest pride in yourself and prove to yourself that regardless of all doubt that anything is possible. If you want it bad enough and are willing to do everything and then some that it takes to get there; that the dream and passion you were living for is coming true.
Not sure who said this, but I love this quote: "I want to inspire people. I want someone to look at me and say, 'because of you I didn't give up."
Laura Smith
---
Hi: My name is Kyleen and I am 19 years old from Northern Minnesota. At 13 I was bullied and it continued until I was 18. I went to a school in Wisconsin and my mom pulled me out half way through my 10th grade year due to me never feeling safe at school. When she pulled me out the school did not give me credit for the classes I took, I then transferred to a school in Minnesota and was held back a grade to catch up on credits I had lost. I finally finished and graduated January 24th of 2014! I will be walking the stage in May for everything I overcame. I went through a lot and I always turned to my horses. A year after I transferred to Minnesota I lost my bestfriend and the horse I could always count on & he passed away on mothers day at the age of 20. I now ride my 21 year old Arab all the time and she is now my barrel, trail and jumping mare.
Horses saved my life and without them I wouldn't be who I am today.
Don't ever feel like you're not good enough, have courage to pull through and stand your ground!!
---
Hi: I'm Nancy and am 52 years old and have been riding horse since I was 1 year old and in diapers. All was good in life until I was diagnosed with type 1 diabetes the day after my 16th birthday. That day while horseback riding I passed out and woke up in bed, dirty and missing my shoes. Not sure what had happened until my diabetes diagnosis and then I knew why. With this disease I lost 3 pregnancy's but with God's help I adopted 2 beautiful children who are now wonderful adults. After riding all these years I decided to try mounted shooting which led me to my qualifying ride. I shot the first balloon then went to cross draw when my horse popped her head up, hit me hard in my arm & knocked me out for a second and my gun landed in my lap. While dazed I picked the gun back up but my hand did not work so I used both hands to finish shooting the next 4 balloons, complete the pattern and make my final rundown. Afterwards I realized I had broke my arm during my run. At age 51 I had a heart attack which is still a struggle every day but I don't let it stop me. I have been hospitalized twice and had stents put in the arteries supplying blood to my heart. After the most recent stent was put in I competed in a ranch rodeo 2 days later. Keep living your life. If I die while riding a horse, I die happy as everyday may be my last......
- Nancy Williams
---
Hello, my name is Sarah Stark. I'm 20 years old and live in Forest Lake, MN. I currently own 2 horses, a half Arabian named Spark, and a 2 year old QH named Bonzo who I rescued from am abusive home with his mom when he was one month old. Since I was a little girl, I had horse fever.
"Love me, love my horse" is one of my favorite sayings. The past few years have been miserable for me. I got severely sick July of 2008, I was in and out of hospitals, getting surgerys, xrays, ct scans. I was scared and in so much pain that I thought I was gong to die.Somewhere in this mess I met my 4 legged bestfriend Spark and from the first time I rode him I knew I was in love. I felt so at ease in the saddle and so safe. I forgot everything that was shattering my world into a million tiny pieces. When I am on my horses back I can honestly tell you I am on my angel, borrowing the wings that I lack. May of 2009 I was finally able to call him mine. I can not explain how good it feels to know that he will never tell my secrets, always be there to listen, and know that when I am crying letting my tears soak up in his mane that he will not move a muscle. People dont understand that my horse SAVED me. In January of 2011 I finally found out that no, I was not dying but all this was happening from a brain injury I got when I was 18 months old. I will forever have a brain disability and am FINALLY okay to tell the world that. The doctors say in seven years they believe will not remember anything about today. The best therapy I have with my TBI, is horses. My favorite horse quote is the following: The wind of heaven is which blows through my horses ears. Its rare that people find something that makes you feel 100% bettter just by seeing them, the way they move, the way they listen, or the nicker I hear when they see me walk to the fence. I'm now working about 20 hours a week and striving to make my dreams come true. As of right now I'm in search of a new barrel horse, because Spark just doesn't like it and he deserves the best. Not everyone will understand the way it feels, only few are loved by a horse, and I am one of the lucky ones. I want to make a difference in this world. My goal is to someday be someone people can look up to, in all aspects of life but especially the horse community. Everyone should remember that no matter what difficulties face them, there is always a light at the end of the tunnel. If you have determination, strength, and willpower, ANYTHING is possible. So take ahold of your life and live it the way you want to and don't ever believe you cant do something.. I am honored to be a Can Do Cowgirl, because YOU "Can Do Cowgirl".
---
"I got my leopard Appaloosa when she was coming 3 years old after my Paint horse Dice had to be put down. I was very determined to train her and ride her in the first show of the season! I worked with her every day in hopes she could be ready for the show! It was show day and off we went to the show and since it had only been 3 months since I started her, she was a nut, but that never discouraged me! I brought her to all of the WSCA shows where she would rear and buck in the arena but I never gave up on her. The next season she was 4 and a changed horse, she wasn't as wacky. By the middle of the show season we were winning everything. We did high school rodeo and did very well. This year I decided we were ready to start rodeoing and going to more barrel races. I am a very hardworking person and take pride in what I have done with Dottie!"
- Madison Starzinski
---